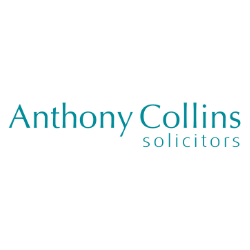 Anthony Collins Solicitors is a specialist law firm with a clear purpose – to improve lives, communities and society. For over 45 years we've been successfully combining market-leading legal expertise with a commitment to excellence and long-term relationships underpinned by a strong set of values. 
We:
are purpose-driven;
show respect;
build relationships;
demonstrate integrity; and
deliver excellence.
Founded in Birmingham in 1973 by Anthony Collins, we have pursued our social purpose through the work we do and how we do it. We are proud of our purpose and values. This is reflected in the clients we work with and the sectors we serve. We are now nationally recognised across our specialist sectors.